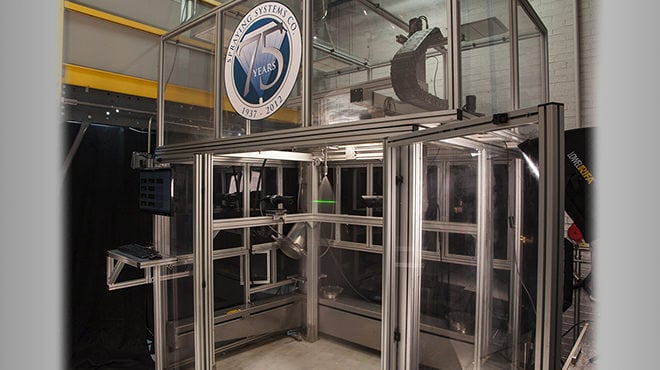 A semi-enclosed containment booth is available for testing of sprays that might generate significant misting, or for use with spray materials that need to be moderately contained. The system is not airtight, but allows nozzles to operate without contaminating the surrounding lab.

Containment Booth Overview
The containment booth is outfitted with an industrial strength ventilation system. It draws air from within the chamber, passes the air+spray through a HEPA filter, and returns it to ambient. The containment booth has a built-in three-axis traverse and is capable of accommodating fairly expansive test arrangements. This booth has no formal containment rating, but provides a method to collect and contain sprays with many fine droplets that would not naturally migrate onto the floor and could cause a 'fog' within the spray area.