Because conveyorized processes are common in spray applications, Spraying Systems Co. utilizes custom conveyor systems to test and optimize spray setup parameters. These conveyors have the ability to vary the line speed, nozzle height, number of nozzles, nozzle spacing and substrate placement / spacing. Additionally, conveyorized tests may be utilized to optimize more complex, automated spray solutions such as those using AutoJet® Precision Spray Control Systems with PulsaJet® nozzles.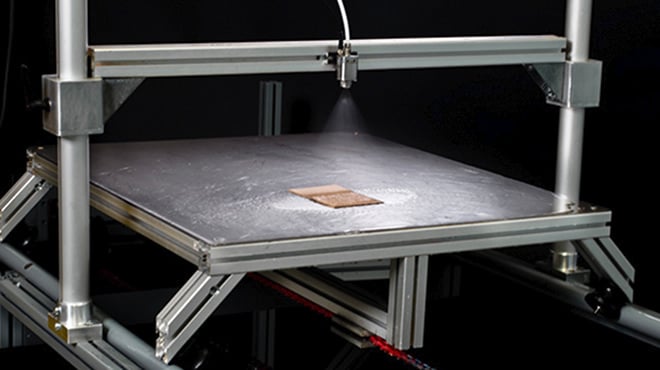 Conveyor Testing Overview
Spraying Systems Co. provides a conveyorized cart system featuring a variable line speed of up to 300 ft/min. The 30" square cart makes iterative testing quick and efficient, which often requires that the substrate be changed for each iteration. However, for even greater line speeds, continuous conveyors are also available. Conveyor spray setups involve many parameters, but by utilizing the laboratory resources, the operating parameters can be assessed and optimized.