Mechanical patternation is the most direct method to evaluate the liquid distribution provided by a nozzle, or array of nozzles.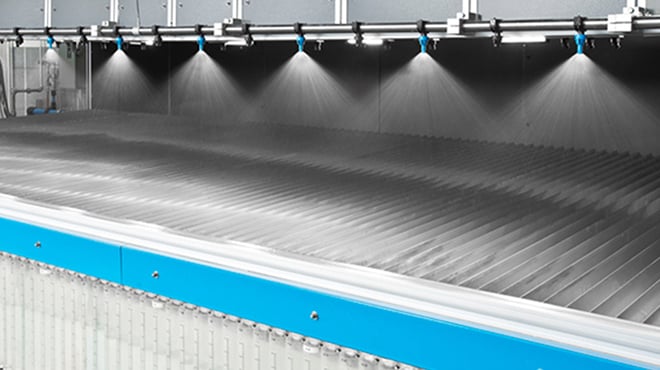 Mechanical Patternation Overview
Typical mechanical patternators — sometimes referred to as patternation tables — collect sprayed material at many locations across the spray plume, and the level of each collection bin is recorded. These instruments are useful for quickly and accurately assessing the spray distribution change with different nozzle types / capacities, operating conditions, spray distances and nozzle spacings. Spraying Systems Co. uses many custom manufactured mechanical patternators, which can assess the spray centerline cross-sectional distribution, or the collapsed 1D distribution of a spray. Manual, automated and image-based systems are used to record the distribution data.