The open-loop wind tunnel in the research laboratory at Spraying Systems Co. provides a simple, flexible solution for simulating environmental airflow. Spray nozzles may be evaluated while operating in co-flow, counter-flow, or cross-flow conditions to create a spray environment that is more representative of certain spray applications.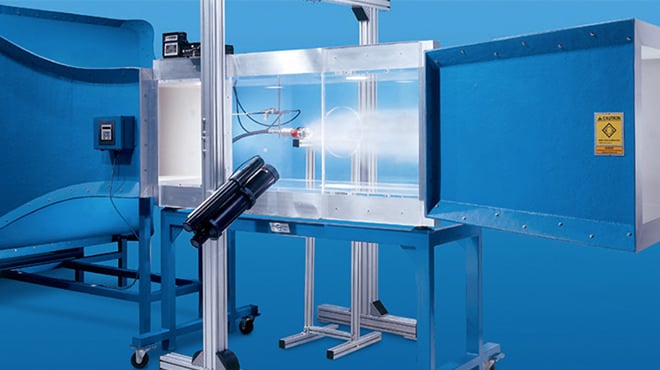 Wind Tunnel Overview
Wind tunnel test sections have multiple access points and may be outfitted with measurement equipment such as the phase Doppler interferometer (PDI) and laser sheet imaging (LSI) to provide detailed spray characterizations while operating within an active airflow. The air speed within the 10 ft test sections can be adjusted from approximately 5 ft/s to 200 ft/s (1.5 to 60 m/s). Additional details on this facility are available upon request.