Seminars
SPRAY TECHNOLOGY SEMINAR
---
The Spray Technology Seminar provides an extensive, in-depth overview and discussion about the atomization process, nozzle technology and state-of-the-art methods available to engineers.
The Spray Technology Seminar is back in a Virtual Delivery!
Register Now!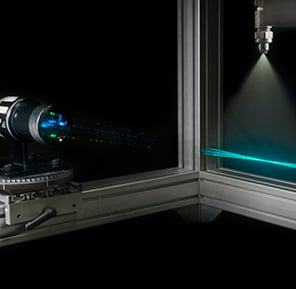 Our Spray Technology Seminar delivery has changed…
We will now be hosting a Virtual Model versus our previous in-person offering. We appreciate everyone is balancing busy schedules. And with the new norm of conducting business virtually, we decided to bring the technical information directly to you. Three half day tracks delivered virtually. Click here to check out the exciting details.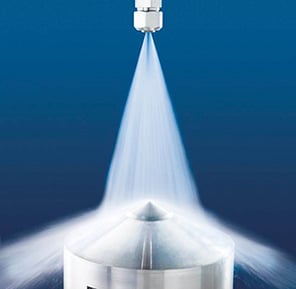 Spray Technology Seminar Details
Our Spray Technology Seminars leave attendees with actionable information they can put to use immediately in their spray operations. We will now provide pre-recorded lab demonstrations with dynamic voice overs versus our in-person hands-on lab sessions still interspersed with LIVE instruction to optimize your learning experience. Discover ways to apply fluids, coat products, cool gases, spray dry powders, perfect a cleaning application, reduce waste and environmental impact and more! Register today to benefit from this extensive content-rich seminar.
Spray Nozzle Basics
Ways to to optimize performance, atomization methods, spray patterns and why they matter, how to choose the best nozzle for your application and more.
Maintenance Tips
Early warning signs of under-performing nozzles, ways to extend nozzle wear life, creating and managing a maintenance plan, and more.
New and Developing Engineering Technologies
Drop size, spray characterization, new spray technologies, emerging trends in engineering & tech and how these affect your business operation and more.
Frequently Asked Questions
Contact us if you would like more information.
Will the information presented be available after the Seminar?
Yes! All attendees will be given a copy of our technical information to take with them and utilize well after the Seminar concludes. Our team is also available to answer any follow-up questions you may have after attending.
Who would benefit from the Spray Technology Seminar?
We've had attendees spanning many backgrounds from engineers to project managers to manufacturing personnel and more. Anyone interested in learning more about how spray technology affects their business would benefit from attending.
Do I need to have attended one of the other Seminar Series in order to register?
No, we offer the full Seminar Series to teams or individuals interested in specific spray technology topics. The Spray Technology Seminar is for anyone interested in learning more about how spray technology can benefit their business.
Where is the Seminar located?
The Seminar is now completely remote! You can log in anywhere you have an internet connection.
Contact us if you have any questions or need help with registration
Email us